Customer service outsourcing and contact center outsourcing
A call is a connection is still the most important touch point for a customer. At (v)WeCare we understand this and want to give your customer the "wow" experience. It starts with a friendly rep, easy to understand, and someone who will connect with your customer. Reps are empowered to take decisions. They are your customer's voice. We understand that and make every call count. Understanding why a customer is calling, is it a repeat call? Is there an underlying issue, these come naturally to reps from (v)WeCare.
We provide exceptional experiences to your customers. Our agents are trained to not only resolve customer's current issue, but also any downstream issues. Our professionals are empowered to make exceptions, which helps to increase our first resolution score. We also help in making a training document if you don't have one already and can help you define your process flow. We understand that call center outsourcing is amongst the most important decisions that you will take and intent to be a true partner.
We have been offering customer support outsourcing since 2004, offering domestic call center outsourcing services.
We also have eClinicalWorks (ECW) trained reps to take calls from your patients and make follow up calls.
This channel along with chats is fast emerging as the preferred channel of communication with customers. Our response times to emails are fast. If we do not respond fast enough, customers will try to reach out to us through different channels increasing number of contacts. With a large number of emails we support email queues, auto-responders, tracking response time to emails and automatically opening tickets for emails sent. Answering emails, classifying them with issues observed can invaluable in tracking customer feedback and trends. Along with email, our reps do back office work as well. When you want to outsource back office think of (v)WeCare.
This channel is popular with the millennials who expect answers in real time without having to pick up the phone. We are available 24*7 to answer any chat questions from your customers. Chat be auto-started to engage a customer, and it can be converted into a screen-share with co-browsing with customers and prospective customers. Our back office outsourcing reps can also do chat and chat reps can do back office outsourcing work too. Outsource back office work in USA.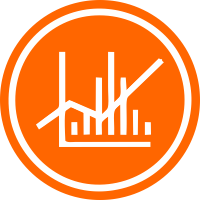 Big data represents a new opportunity for companies to manage and improve upon their business operations. We provide insights on customer behavior, helping increase repeat customers and revenue.
Outsource backoffice to our data analytics teams too.